CAP
The flip top sipper cap of the bottle facilitates easy drinking of water without water spillage as the cap is a complete liquid tight cover.
STRUCTURE
The design is exclusive with crystalline texture which gives the bottle prismic and exquisite look. The design would surely enhance your personality with its stunning structure. This luminous bottle is an epitome of perfection
BOTTOM PORTION
Bottle is designed according to your needs. As its lowermost portion has narrow shaped design. This tapered bottom gives you an easy grip to hold the bottle and also it easily get fit in any kind of holders (e.g. Car holders, fridge)
Unique Shape: The structure of bottle has a unique design with diamond shaped texture which gives bottle a prismic and attractive look
​
Light weight: It is light as feather that you can carry it easily anywhere anytime.
​
Portable: You can easily carry it to school, college and office or to any outdoor activities and because of the narrow bottom the bottle get fits in any type of holders easily (e.g. Car holders)
​
Leak Proof: Bottle is complete leak resistant.
BPA Free: To ensure the safety of your health the Crystal Bottle is complete BPA Free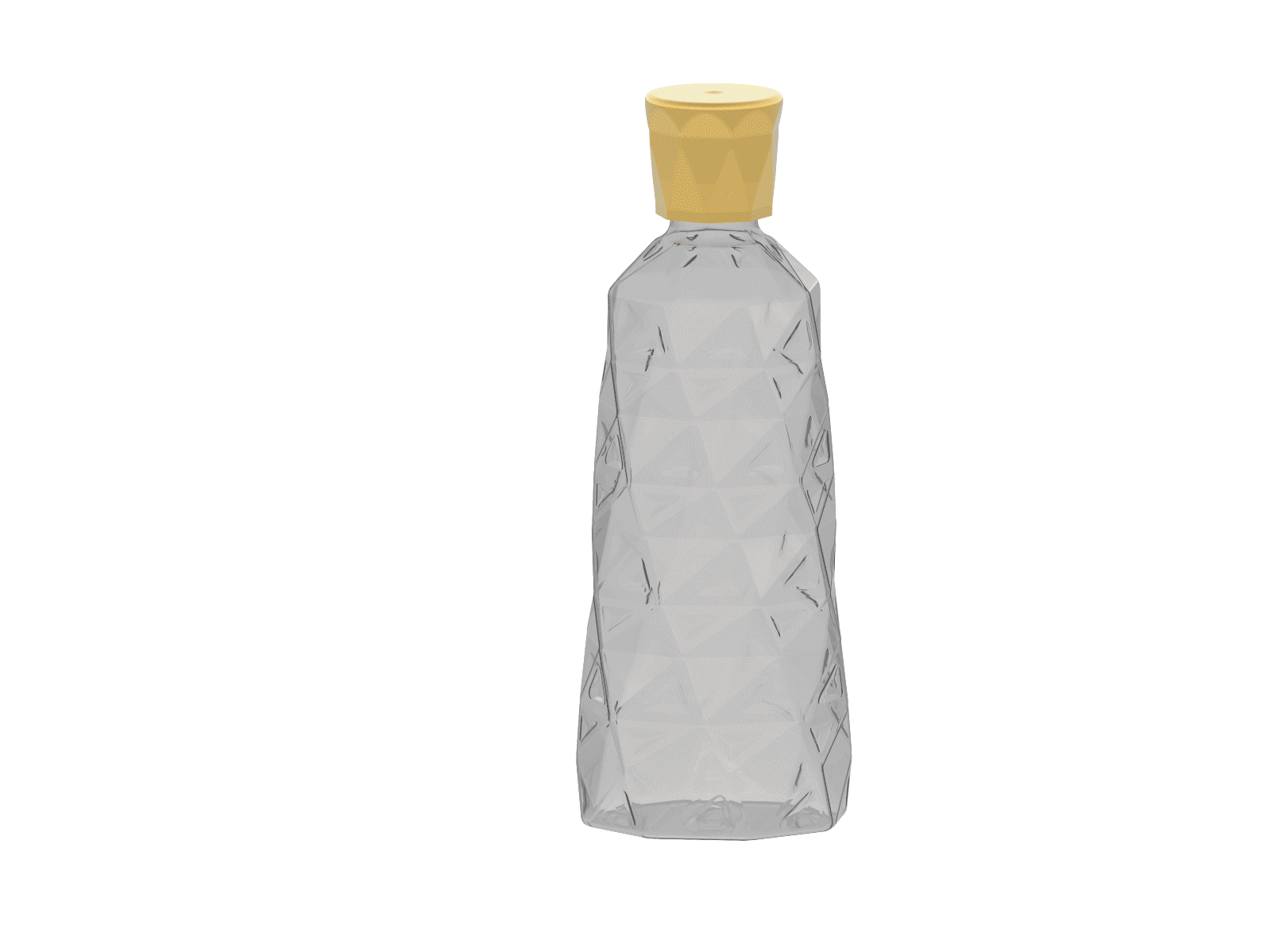 Dimensions:
​
Volume- 700 ml
Height- 24 cm
Weight- 78 gm.
Diameter- 8 cm
Material:
​
Cap: Plastic
Bottle: Plastic
This bottle will remind you of the symbol of power and majesty of the Roman Empire, "The colloeseum". The smart and bold shape of the bottle makes it durable and eye catching. It comes with an elegantly styled top which will give a radiant look to your dining table and kitchen. They come in cool colours which are perfect to style your home for this summer.